Presentation templates
Using templates for creating presentations improves efficiency, maintains brand consistency, and provides design guidance, resulting in polished and professional presentations that effectively convey information to the audience.
Customizable PowerPoint presentation templates from Plumsail for any purpose - marketing proposals and collaterals, company reports, business plans - will help you to create beautiful and powerful business presentations automatically. Easily generate and share presentations with your colleagues and partners.
Create PowerPoint presentations from PPTX templates in Power Automate and Zapier
Plumsail Documents support PowerPoint PPTX templates. The feature allows generating complex PowerPoint presentations with tables, charts, and other visual content in a few steps. Read more...
Company report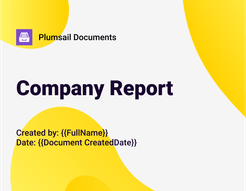 PPTX
Use our free company report template to create a design-looking presentation and share it with colleagues.
Use Template
Product presentation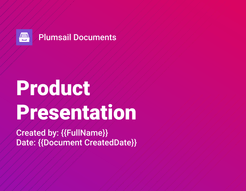 PPTX
Use this basic PowerPoint template of product presentation to attract more distributors and customers.
Use Template
Restaurant menu & special offer food menu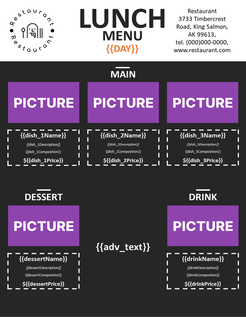 PPTX
Free restaurant menu template, perfect for special offers and business lunches.
Use Template